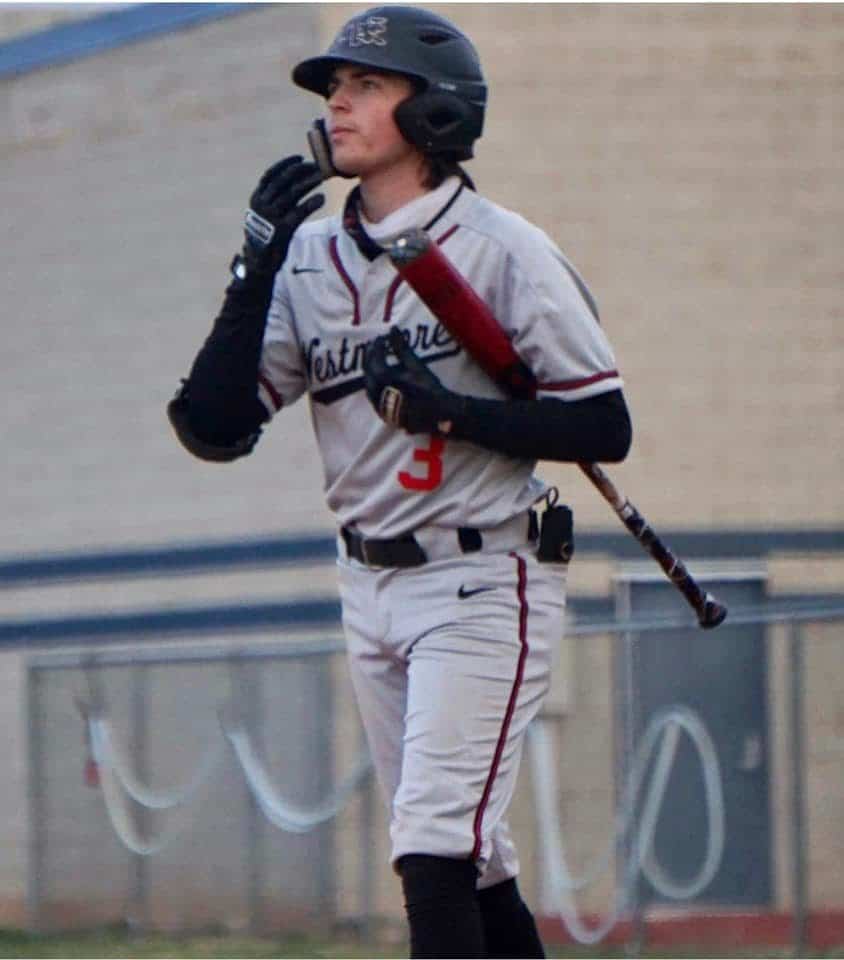 Jackson Black has been playing the game of baseball for the majority of his life. Over the years, his talent on the field and his baseball IQ have both increased and helped him become the player he is today. Though he knows that work is required in order to continue to get better, there is one thing that he always remembers.
"One of the best ways to be successful is to always work harder than everyone else," he said. "That means more than just showing up to regularly scheduled practices. You have to be willing to put in the work whenever it is needed."
Black is a junior at Westmoore High School where he plays shortstop, second base, and pitcher for the Jaguars. There are a couple of professional baseball players that Jackson looks up to.
"Robinson Cano and Ronald Acuna Jr. are two of my favorite players and players that I look up to. I really like how loose they play the game and how they never hold back."
Andrew McGuire is the head baseball coach at Westmoore. He says that Jackson will be a key player for this year's squad.
"Jackson will be a large part of the team's pitching rotation and lineup," the coach said. "After leading the team in hitting as a sophomore, we are looking for big things from Jackson in 2022. On the mound Jackson was a district starter and will most likely fill that role once again this season."
While he looks up to professional athletes, Black says that there is someone that is a little closer to home that has had a big impact on his game and his life.
"My hitting coach, Will Baez, is also my favorite teacher," he said. "He is a swing guru. The dude knows everything there is to know from basic mechanics to just simple life advice."
Over his career, Jackson has had some memorable moments, but he says that there is one accomplishment that stands out as his favorite.
"Getting myself into a starting lineup for the first time was probably the best moment of my career," he said.